Pagina - Friendship Links
A friendship link is a commitment for two Soroptimist clubs to deepen the friendship between them. The aims of a friendship link are

getting to know one anther better within one's area in a cultural, economic, educational, environmental and social setting, and promoting international relationships. Information can be gathered through correspondence, the sending and exchanging of documents, the use of all kinds of communication and modern media, and visits.
undertaking common activities within the quadrennial SI programme, following SI/E programme recommandations, through concrete activities decided upon by two clubs jointly or through the study of special factors which may or may not be common to both clubs.

Friendship Links of SI Antwerpen


Friendshiplink BREDA
Zie voor de recente activiteiten van SI Breda op hun webpagina bij de
Nederlandse Soroptimist Unie
SI Breda bezoekt Antwerpen en luncht op het Zuiderterras op 15 september 2009 met daarna bezoek aan de tentoonstelling
REUNIE
van Quinten Metsijs tot Peter Paul Rubens

Meesterwerken uit het Koninklijk Museum terug in de Kathedraal

Zie verder bij "andere activiteiten"

Soroptimistclub Breda vierde haar 50-jarig jubileum
op 19 April 2000 in het centrum van Breda.

Lees verder over hun recente activiteiten op hun webpagina bij de
Nederlandse Soroptimist Unie

Friendshiplink CAMBRAI
Weekend met SI CAMBRAI (Fr) – 25 & 26 mei 2013
Thérèse Lefèbvre, voorzitter van SI club Cambrai in Frankrijk heeft onlangs laten weten dat leden van SI Cambrai een bezoek zouden willen brengen aan Antwerpen op 25 en 26 mei 2013.

SI club Antwerpen zal 25 & 26 mei een weekend organiseren en wil de leden van SI club Cambrai, SI club Lille Métropole en SI club Arlon een onvergetelijk weekend bezorgen. Op deze manier willen we ook de vriendschapsbanden tussen SI Cambrai, Lille, Arlon en SI Antwerpen opnieuw verstevigen.
Onze voorzitster Rita De Groot, Nicole d'Henin, Eliane Teirlinck , Christel Verswyvelen, en Hilde Uwaerts hebben het WE in Antwerpen voor onze vrienden van SI Cambrai, Lille en Arlon georganiseerd. Rita DG heeft vooraf een omslag met documentatie over onze stad afgegeven in de respectieve hotels, zodat onze gasten deze informatie bij aankomst in hun kamers zouden vinden. Er waaide een gure wind door onze sinjorenstad terwijl we onze genodigden uit Lille en Cambrai opwachtten aan de ingang van het Rubenshuis. Onze SI vriendinnen uit Arlon warmden zich ondertussen aan een kopje koffie op een terras van de Wapper. Om 15 uur nam de gids de groep mee de gouden eeuw in, doorheen de luxueuze woning van onze wereldvermaarde schilder. De zon kleurde zelfs even de tuin voor de foto's na de rondleiding. Na een drankje in een café tegenover de stadsschouwburg trokken onze Franstalige vrienden op verkenning de stad in, naar de winkels, de Grote Markt of de Bourla, die ze zich herinnerden van hun vorige bezoek met SI. We spraken af om 19.30 uur voor het paviljoen van het Rubenshuis en wandelden samen naar het restaurant "De Peerdestal" in de Wijngaardstraat 8 in een zaaltje op het gelijkvloers. Sommigen vonden zelf de weg ernaartoe. Er waren 31 personen ingeschreven. Grappig dat we door de keuken moesten om onze tafels te bereiken. Na de warme gezelligheid van het restaurant vertrokken we in een miezerige motregen de nacht in naar het hotel of naar huis.
Op zondag 26 mei om 9.30 uur, Hanzestedenplaats, heeft Eliane onze gasten hartelijk en vakkundig onthaald in het MAS. Met een combi-ticket bezochten we de permanente collectie en de tijdelijke tentoonstelling over "Bonaparte en de Schelde" . Meer gedetailleerde info van de e-phone vertelde elkeen alles over de rol van Antwerpen in de wereld door de eeuwen heen en meer.
Tenslotte heeft Rita, onze voorzitster, de 26 aanwezigen om 13.30 uur verwelkomd voor de lunch in het restaurant Zuiderterras.
Zij had eerst de wind getrotseerd tijdens haar wandeling samen met Nicole en met enkele gasten, van aan het MAS tot aan de Ernest Van Dijckkaai 37. Eliane had tafels gereserveerd aan het venster, de kant van de Schelde voor een schitterend uitzicht. Het menu was verfijnd en viel in de smaak. Mijn tafelgenoten hadden graag ook nog de O.L.V. -kathedraal en het Centraal Station bezocht voor ze naar Cambrai terugkeerden. Ze maakten al plannen om Antwerpen opnieuw te bezoeken. Er was nog zoveel meer te ontdekken. Ook het grote havengebied sprak tot hun verbeelding.

Onze Franse vriendinnen schreven ons onder andere:
Chères amies,
Nous avons été enchantés de notre week end à Anvers, découvrant les richesses de votre très belle ville, la gastronomie dans des sites remarquables et originaux. Nous avons été touchés par votre accueil chaleureux, les discussions en français avec plusieurs amies anversoises.
Nous avons apprécié dimanche la présence de quelques membres ayant connu nos amies soropt disparues, preuve d'une amitié ancienne entre nos clubs. Merci à elles d'avoir été des nôtres.
Mille fois merci pour tout, et bonne chance pour toutes vos actions soroptimistes.
Weekend in CAMBRAI (Fr) – 20 & 21 oktober 2012

Op 20 en 21 oktober 2012 vond de 40ste verjaardag van onze zusterclub SI Cambrai plaats.
Rita DG en Nicole d'Henin waren toen aanwezig en hebben toen afspraken geregeld voor de toekomst met onze sorop vriendinnen van Cambrai.

SI Glasgow City celebrates the first centenary of Soroptimist International in 2021
To mark Soroptimist International's first centenary, more than 100 Soroptimists have been selected to be commemorated as part of the #WhoIsShe? Campaign
#WhoIsShe? campaign members, both past and present, from Soroptimist International of Great Britain and Ireland have all been nominated by Soroptimist Clubs for their noteworthy contribution to society in the furtherance of the aims and objects of the organisation.
Glasgow City SI is proud that a number of its current and former members have been chosen for inclusion in the #WhoIsShe? campaign.
top




Syllabus

of

SI Glasgow City

for 2016 - 2017








Een ex kan worden opgevraagd per email naar de secretaris van SI Club Antwerpen



Meeting SI Glasgow City at the SI Convention in Montreal - July 2011

SI Glasgow Central and SI Glasgow West are going to close and come together in 2010 in the SI Glasgow City club - the charter ceremony is planned on December 5th, 2010.
Both clubs have been thinking about this for some time. SI Glasgow South felt that there is room for two clubs in Glasgow, so declined to talk about merging with Central and West. We do think that coming together will make us stronger and be able to improve our recruitment.
SI Antwerpen agreed to continue the friendshiplink with SI Glasgow City.
Meeting SI Glasgow Central at the SI Convention in Glasgow - July 2007

In 1997, SI Glasgow Central celebrated its 70th anniversary. Club Glasgow made a booklet "Three score years and ten" to present the history of Glasgow Central Soroptimist Club in the light of the events taking place in Glasgow and elsewhere at the same time.
"It is not possible to understand a club's history fully appreciating without the situation of women at the time and what motivated the various donations and services to charities".

SI Club Antwerpen visited Glasgow on this occasion and presented as birthday gift, the introduction in Internet of the booklet "Three score years and ten".

SI Glasgow Central will celebrate its 80th anniversary in 2007.
Friendshiplink PLOVDIV
Friendshiplink NEW YORK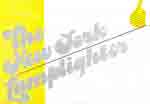 Founded in 1923, Soroptimist International of New York SINY) is an integral part of Soroptimist International, a worldwide organization for women in management and the professions, working through service projects to advance human rights and the status of women.
For meetings: have a look at the webpage of SI New York.